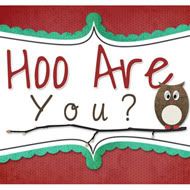 Here are this week's questions!
1. Is all your Christmas shopping done?
Nope, haven't gotten any of it done.
2. Do you decorate for Christmas and if so when?
This year, we are late decorating because I am going home for a little while between Thanksgiving and Christmas. So, we are planning on decorating once me and Lyric come home.
3. Do you bake during the Holiday season?
I love to bake. So, yes.
4. What are your favorite smells of this time of year?
Apple Cinnamon, different Spices, Pumpkin
5. What are your favorite things to do during the Holiday Season?
Cuddle, Watch Holiday movies, Spend time with family.