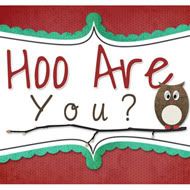 1. Do you like the season, Fall?
I love the season Fall! I love the change of the colors on the trees, the leaves falling off of the trees and when you step on them and they crunch beneath your feet. I love the cool crisp air as long as it is not too cold.
2. What is your favorite fall smell?
My favorite Fall smell is anything Pumpkin, Apples, and Spices like Nutmeg and Cinnamon.
3, What is your favorite activity to do in the fall?
Going on nightly walks with Chris and Lyric.
4. Do you dress in fall colors during the season?
I do once in a while.
5. Name 4 qualities about yourself that start with each letter in the word FALL!
F~ Funny
A~ Awesome
L~ Lovely
L~ Lucky