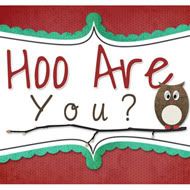 1. Are you enjoying the summertime?
For the most part I think that I am enjoying my summer. I have had my grama come to visit in June and then my hubby's parent came to visit in June/July. I love spending everyday/all day with my baby girl.
2. What activities have you done in the last week?
In the last week I have played with my baby girl. I don't remember the activities that we have done though.
3. What types of food do you tend to eat more of in the summer?
Same food as I normally would.
4. How much time are you spending outside?
Not enough!
5. Is there any fun projects you are working on inside or outside your house?