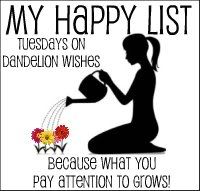 Three weeks from tomorrow and I will be on a plane heading home! I have been counting down the days for the last four months! And it is finally getting closer!
I am happy that I get to go home and see...
A Couple of Friends from School
I am happy that we are in the process of moving into our new place this week!
I am happy and sad that Lyric has started walking! I cannot believe it!